Springtime is one of my favorite times of the year to visit  Longwood Gardens. What better way to get  get some exercise while spending time with family! Breathe in the fresh air as you stroll along the many pathways and relish the beauty of the gardens, where everyday something new bursts into bloom.
Enjoy hundreds of lush acres featuring burgeoning gardens of tulips, daffodils, wisteria and more. Flowering cherry trees and magnolias color the outdoor landscape. Indoors lilies and hydrangeas take center stage, filing the conservatory with fragrance and color.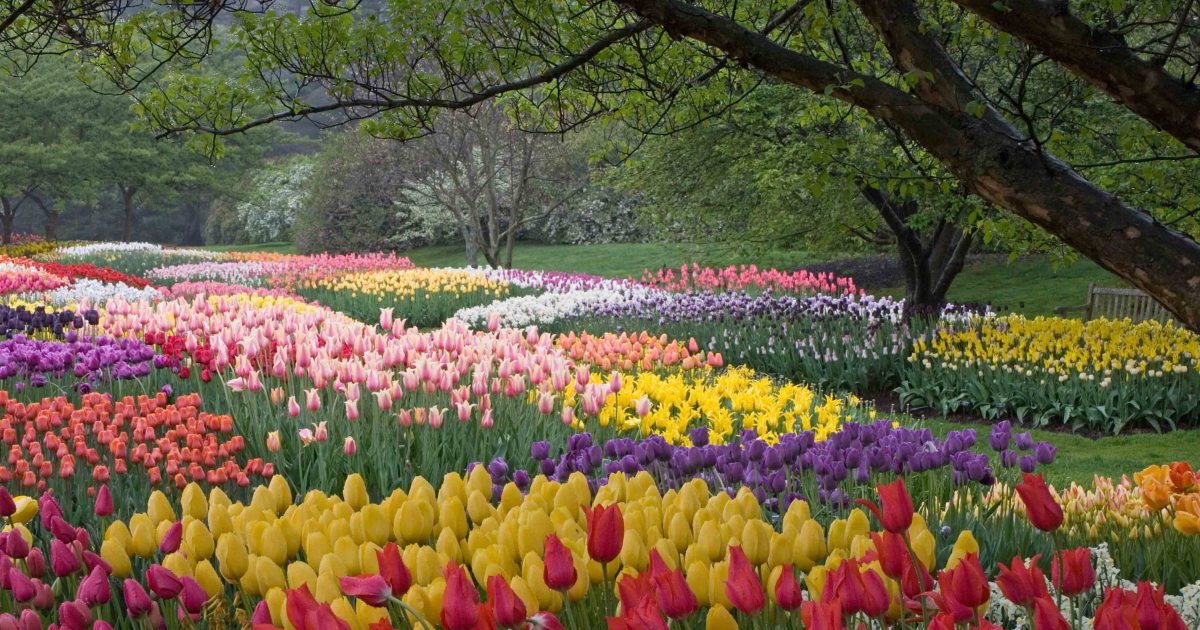 Tulips are one of my favorite flowers.  Longwood Gardens has thousands of colorful and beautiful tulips that are in bloom (more than 240,000) expected to last through early May. I have never seen so many tulips and of so many colors. This place is tranquil and beautiful!