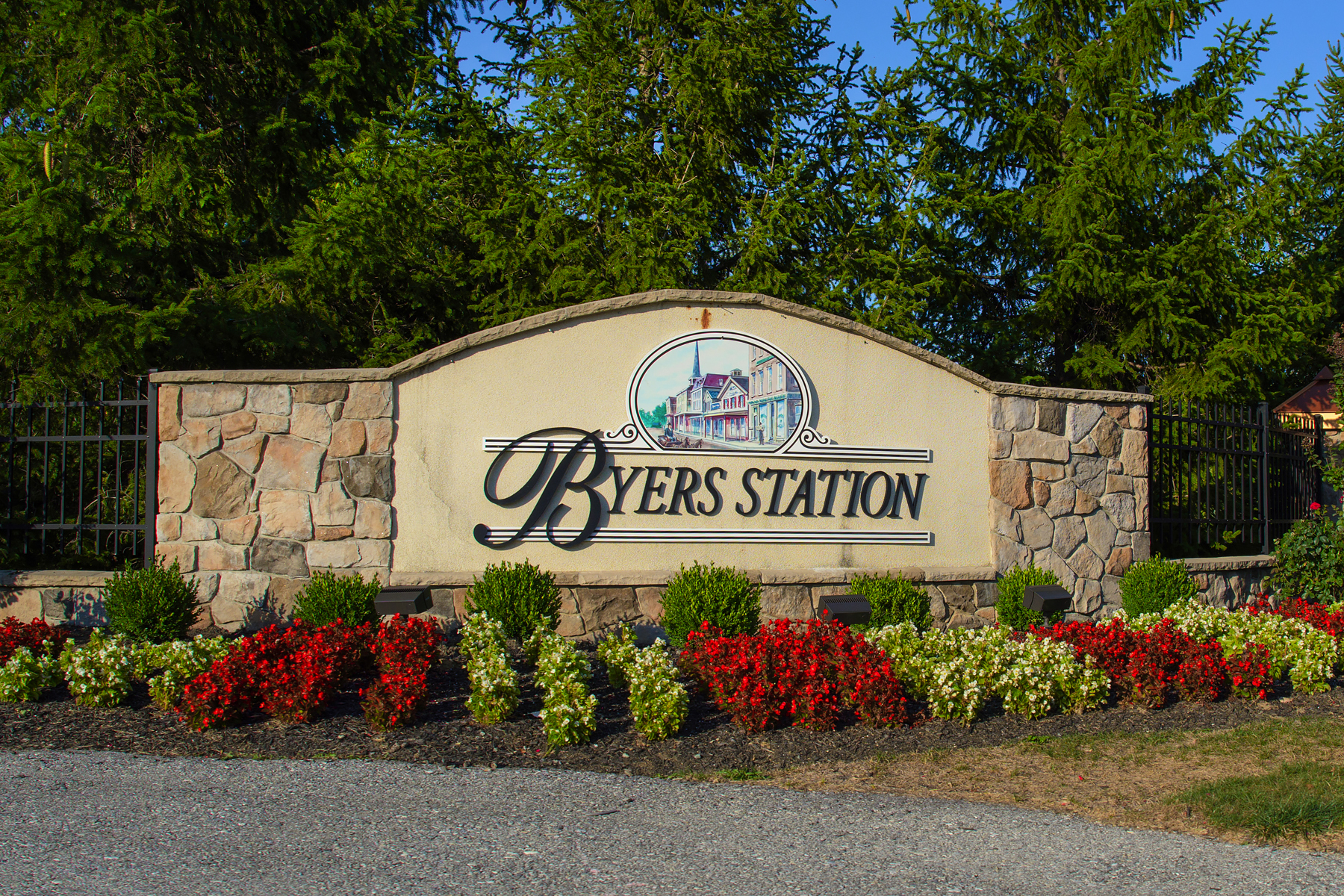 Nagendra B-Byers Station Community-Chester Springs
Bela made the journey a great crash course of "How When and Where to buy a Home".Buying a house for the first time could be very challenging. While experiencing the unknowns in a Seller's Market a knowledgeable guide is a must.Bela's expertise, knowledge, responsiveness and taking greater lengths of caution on each and every step in the process was a great learning experience for us.When you get a true professional who honors your interest, understands your choices, and helps you venture through each and every step with great patience the journey itself turns memorable.Thank you Bela & Team :)
Pravan C-Chester County
Bela was quick, responsive, thorough, and a joy to work with. She grasped our needs and situation quickly, and introduced us to rental as well as purchase opportunities in Chester County. It was evident that she had a complete understanding of builders, locations, and neighborhoods everywhere we asked to go. Strongly recommended.
Meenakshi Mukesh K-Collegeville-Highpointe at Providence Community
I would really recommend Bela if you are looking to buy home. she is very knowledgeable and good at explaining the process through multiple calls instead of just trying to sell you the house. I had really great experience as she really cares about making sure we are comfortable and got the right home which we want. she also explained about the dos and don't as a first time buyer and was never in rush or pushed us for the home which we didn't like it. when you work with Bela you don't work just to buy or sell house but build a long lasting relationship. Response from Bela Vora on 1/6/2022 -Thank you so much for the wonderful endorsement! Finding a young townhome in Springford schools, Collegeville area was not easy in this sellers market. I learnt about your likes and dislikes as we visited homes and love how we got aggressive with this one, because you loved it so much! Being close to friends and beating competition was priceless! It is a really gorgeous home. I wish you many many happy memories here - saw you start with the House Warming and the bday celebration :)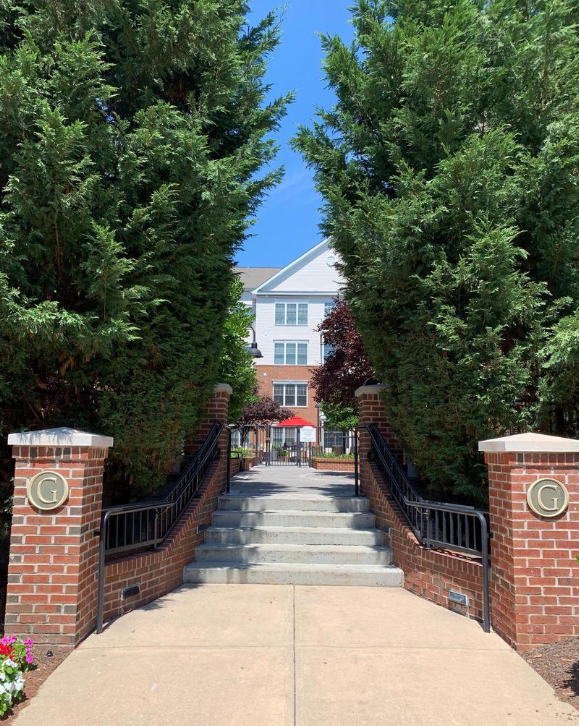 Kate G-The Grand At Riverview Community-Conshohocken
Loved working with Bela. She was very communicative and responsive not to mention just a good person. You would be luck to have a transaction with her! - Kate. Response from Bela Vora on 11/24/21-Peer reputation matters! Professionalsim... seeking to create a win win. Helps protect the clients best interest.
Marina Del C-Conshohocken-The Grand At Riverview Community
I worked with Bela to buy my first condo in the fall of 2021. As a first time buyer, it was scary and daunting process to begin, but Bela made it so much easier. Shen went through every step of the process with me to make sure i understood what was happening. She was always available and quick to respond when i had a questions. She was always communicative, quick to follow-up, organized, diligent and transparent. She is someone who truly fights for her clients and looks out for them with her their best interests in mind. She is a realtor that you can truly trust. I am so lucky to have worked with Bela and I can certainly be looking to work with her again in the future.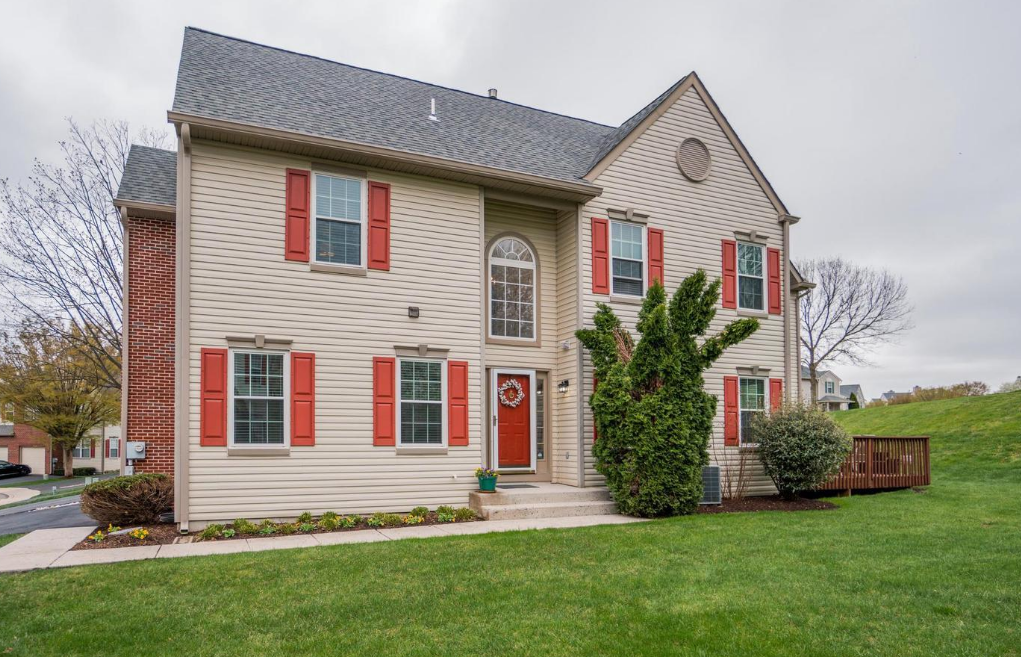 V Hinger-Collegeville-PA
A true professional, extremely knowledgeable, responsive and helpful. Goes over and above to serve her clients and does everything to get them the best home and the best deal. She even thinks about things that you typically don't. If you are looking a realtor in the area, stop your search and call Bela!!
Vikas H- Buyer
Bela was a godsend messiah for our home search. We tried a few other realtors in the area and after completely losing their trust, we got in touch with Bela. She recommended a detailed "goals" conversation with us and as soon as we got out of it, we had no doubt that Bela would be the realtor who'd help us find a home in a super competitive market (we beat 27 offers to get our dream house!!!!). As we look back, Bela offered expertise, know how, and even challenged our conflicting requirements - exactly what you'd expect from a realtor. Her advise was spot on and always went over and above to help us. I highly recommend Bela if you are looking for a realtor in the area. Response from Bela Vora on 9/29/2021 Wow! love this. I don't realize what I say or do at work sometimes, until later, when my clients remind me, or when such reviews do. Writing an offer that beat 27 offers, and still holding it all together to protect your best interests...whew, what a win! Thank you for taking the time and writing such a thoughtful detailed review. Yes I tend to challenge, push, nudge :) ... Priceless!- lovewhatyoudo -dowhatyoulove That bday party pic you sent was just a start - wish you many many happy memories in your lovely home!
Isak M-Coatesville,-PA
My husband and I had the most wonderful experience buying a house with Bela! We are first time home buyers and recently decided to relocate to the Downingtown/Coatesville area. Bela was incredibly knowledgeable about the area and she spent so much additional time helping us to understand the house-buying process. Bela truly knew and understood the process and all the details involved. Bela helped to provide different perspectives as we visited various homes and she was very responsive whenever we needed to get in touch with her. Bela was a huge asset in buying our first home and we would absolutely contact her if we move again! I would highly recommend her to anyone looking to buy a home in the Chester County area. Side note: Bela was also so, so sweet with our toddler. Our almost two-year old still walks around the house asking for Bela and looking for her to play! Response from Bela Vora on 8/18/2021It was just incredible to work with your family, I have already mentioned this in person. I am so happy you found me - I think our journey was exceptional. A big hug and a kiss to Izzy! I wish you many many happy years here, and whenever you are ready, I look forward to our next adventure together.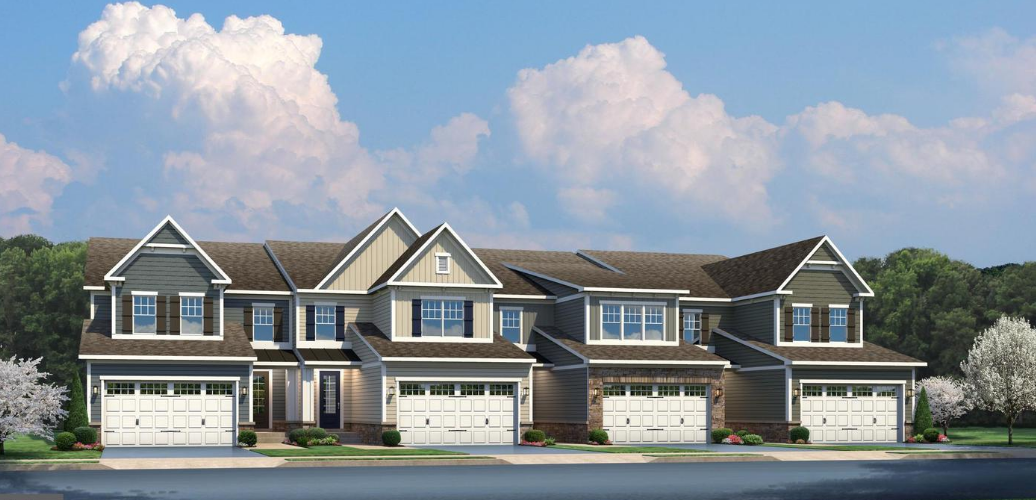 Vitali S -Malvern Crossing Community-Exton, PA
We have worked to purchase a home with Bela in the end 2020. We looked through all available new constructions in the area and evaluated several house resale options: we ended up buying a new construction. The process of buying home at that hot market time wasn't exactly joyful, but Bela made it all much smoother and less stressful. Key things we liked about Bela:1) She has a lot of experience with area, so she can provide historic perspective on neighborhoods and potential future trends;2) We were first home buyers, and she was very patient and diligent explaining to us what is really critical in the house, and what is superficial and not worth paying attention to;3) Bela is well versed with all aspects of buying home: legal nuances, financial moments and fixing costs/need ideas;4) Despite being relatively high volume realtor, most of the cases she found time to appear for showings in person and help with home evaluations;5) Due to her established realtor role in our area she was able to schedule the showings easily and handle price negotiations with sellers more confidently. Response from Bela Vora on 8/18/2021Wow, thank you so much for writing such a detailed review. I am so happy we found the perfect home for your family! And the negotiations, in this hot sellers market, were the icing on the cake. I am always available to my clients - please never hesitate to reach out in future. Wishing you and Iana many many happy years here, with lots of lovely memories! In overall, we liked our experience of buying home with Bela and highly recommend her services to anyone.
Seller
Bela was a very valuable asset to us as we sold our house. We worked with her for the better part of a year to understand when was the best time to sell and how to prepare. She coached us along and took a lot of the headache out of the process for us! Would recommend her if you're in the market or looking to sell! Response from Bela Vora on 7/20/2021Thank you so much for your trust! It was incredible to make plans over a year and execute them so successfully. My job is to take your anxiety away - and things moved along perfectly. You will miss the gorgeous 'tree house', and it will always remain one of the most unique special homes I have listed. Best wishes on your journey - you know I look forward to your phone call saying "Bela, we are headed back to Downingtown. Lets find a house!" :)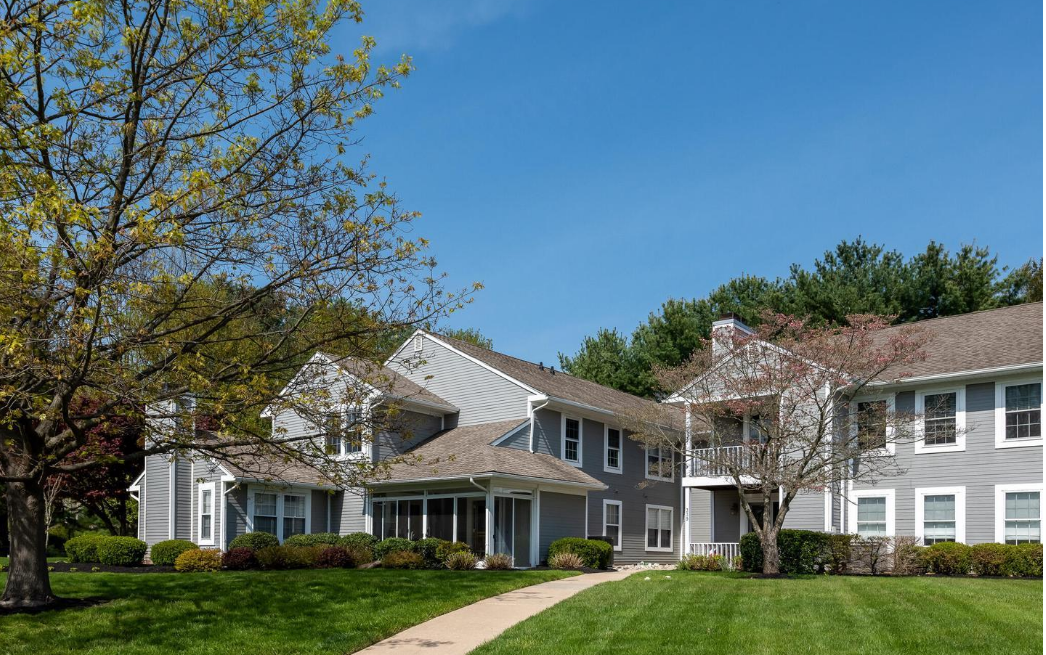 Agnes E-West Chester, PA
Bela is very professional and thoughtful. She truly wants you to find the perfect
property for your situation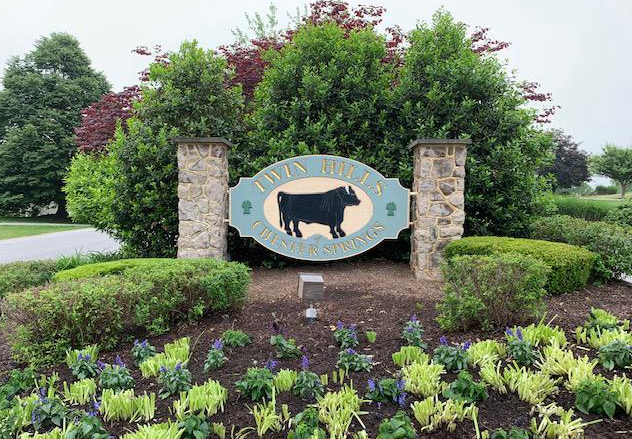 Mrunal T-Twin Hills Community-Chester Springs-PA
We moved into the new house as per the plan and enjoying this beautiful house and the garden. This home buying journey was full of new things, we could not have done this without Bela's support, her expertise in this field as well as the passion is very visible. We relied a lot on Bela as this was our first home buying experience, and I am glad we did that. Pandemic made things trickier however, Bela was very well-equipped to deal with these challenges, she was always available on phone, zoom calls and messages. She guided us on many topics like market condition, narrowing the search, comparison /analysis of the trends, presenting the offer to win the bid. Having Bela by our side as a trusted partner was a huge help. Thank you Bela and team for all the support, means a lot! Response from Bela 2 months ago. I cannot tell you how excited I am about your new home. That extended enclosed patio/sun room area is going to be the most used room in your home - and your awesome garden will bring joy, year after year! I know this market was challenging, but you found your dream home and went for it! Love your support and appreciation and thank you for referring your friends. I know I have an open invitation for chai, that patio awaits... cant wait
Anthony B-Downingtown-PA
Bela is without a doubt the most knowledgeable realtor you could ever ask for. She
uses data and analysis to make INFORMED decisions and can truly guide you
through this market. If you're looking in Chester County, there's nobody better !

Archana-Buyer
Bela hand held us during our search for dream home. She was patient to listen to
our needs and took out time and tried to accommodate as many showings as
possible due to our busy schedule. She was our realtor since last four years, started
with her when we were looking for a house to rent. We had made up our mind then
and there that she would be our realtor when we start looking for our dream home. I
don't have words to thank her enough. A true professional.
Rachel G
Bela is an awesome realtor for the Chester county area. She helped us buy our first home (condo) then later sell it and buy our second home as well. Everything went as smooth as it could because Bela and her team was on top of all the details. Bela also ensured that we got every last penny we were supposed to get as refunds. She is definitely the realtor you want on your side because of her passion and years of experience in the field. Response from the Bela 3 months ago. Thank you so much Rachel! Its always a pleasure to work with your family. We did navigate some interesting curves in the process - but like you said, stayed on top of the details for a successful finish. Hope you are whipping up some delicious meals in your awesome kitchen.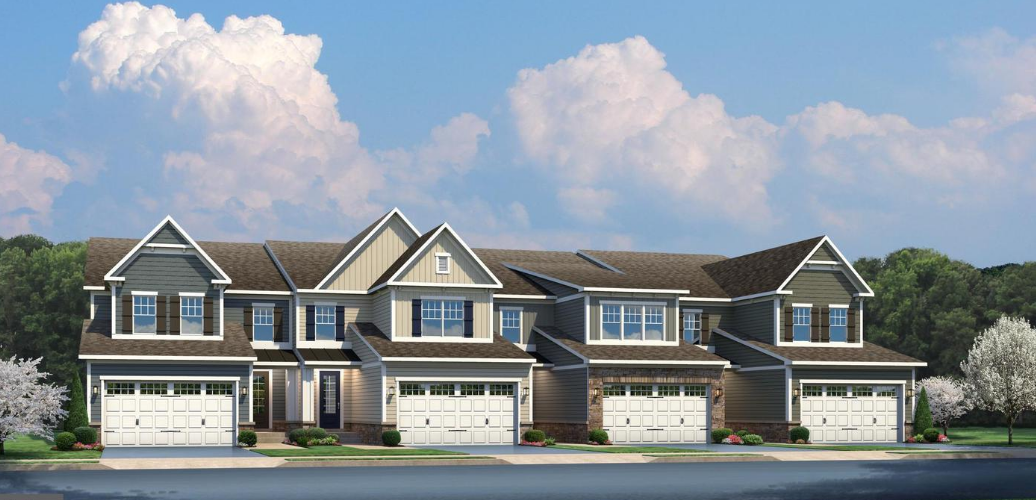 Jayneel J-Malvern Crossing Community-Exton-PA
Both me and my wife are extremely grateful for the guidance and support provided by Bela during our home purchase journey and would highly recommend her services to anyone in the Chester county area. We are first time home buyers and Bela's approach of being engaged with her clients, understanding our needs and guiding us through every stage of the process was a blessing and exactly what we needed. She provided many nuggets of helpful advice and was always reachable whenever we had questions. She was present in person at every meeting and milestone and was able to leverage her extensive experience to close for us an ideal home in a competitive market. She really cares for her clients and treats them as part of the family and its reflected in her approach and conduct.
Archana N
Bela has been our realtor since the first time we found a house to rent 4-5 years back. We had decided then that we would never be happy with any other realtor and chose Bela to help us find our dream home. I can't stress enough how professional and patient Bela has been. Very responsive, available and honest. She is very knowledgeable about real estate industry. Response from Bela 3 months ago. Thank you. I love this profession that introduces me to wonderful families like yours! Your home is awesome. I wish you many many years of happy memories with family and friends. Thank you for recommending me to your friends - no better compliment than referrals.
Ronda S
She gave me excellent advice on a rental to rental exchange known as a 1031 Tax
exchange. She is extremely knowledgeable and a great source for any real estate
sales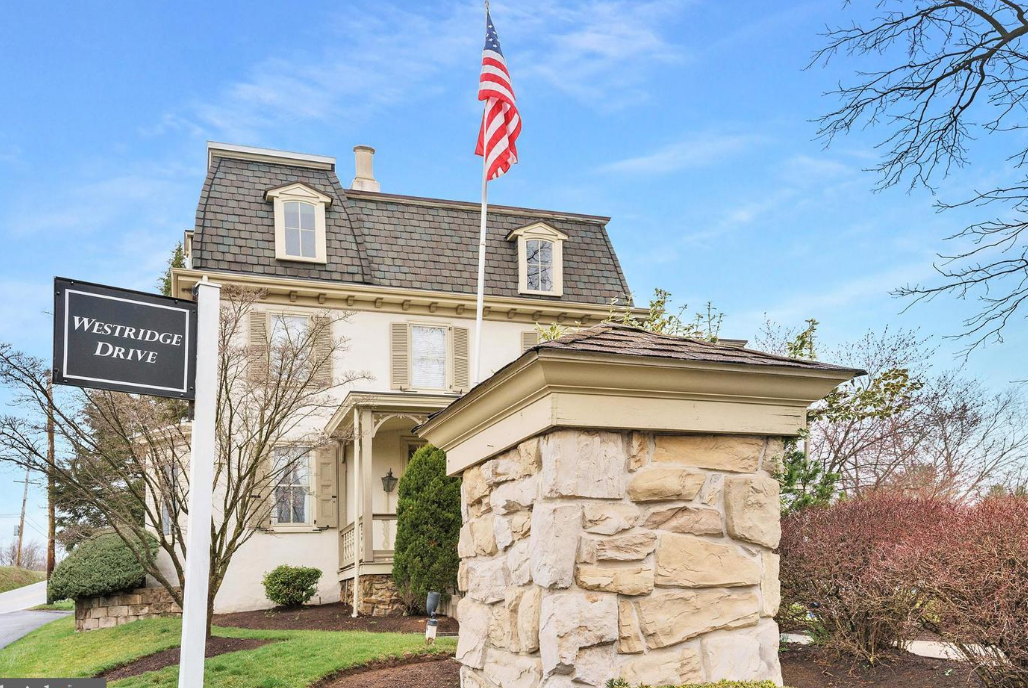 Utpal B-Phoenixville-PA
I'm extremely happy how Bela did all the negotiations for me . In this environment where there is Multiple bidder and some buyer paying cash , it's next to impossible to get a place with VA Loan . But Bela with her experience and passion about helping others made it happen .
Melinda J
Bela is one of the best realtors I have worked with. She is very attentive to her
clients, knows Downingtown well and is awesome at negotiations. I have informed
her that she is the only realtor i will ever use.
Rahul M-Malvern-PA
I was referred by someone to Bela for my recent home purchase and my experience with Bela has been excellent to say the least. As a first time home buyer, we had lots of apprehensions and random google searched information which was stopping was from wrapping our heads around the home purchase exercise like where to start and what to consider. After meeting with her we knew for sure that we are in good hands now. She has been very patient with us in going through each and every minute details of the home buying process. We appreciate all the long zoom calls that she would have with us in making sure we are well aware of what we are going into. One thing that stands out with Bela is that she puts across her point of view without being too pushy and lets you process the information and decide for yourself. Overall we had a very positive experience and will never look for anyone else in all our future real estate needs. Response from the owner2 weeks ago. Thank you so much for your kind words. You were listening very carefully, doing your own analysis and due diligence - and I helped a bit with the confidence, to grab the opportunity that presented itself! That was simply great teamwork. I look forward to seeing you build wonderful memories in your new home. Much love to my buddy KS.
Buyer & Seller- Pari D-Chester Springs-PA
Meeting Bela is one of our life's happy 'accidents' - she has become not only our designated realtor but a personal friend as well. We have bought, sold and bought houses with Bela over the last year and half and could not have done it so smoothly without her help. Not only does Bela know the market and the real estate industry, she is one of the most honest, transparent and no-nonsense realtors who always has the client's best interests at heart. Unlike most agents, Bela gets involved in the smallest of details, offering value added advice on upgrades, design and inspections as well. She has managed to seamlessly navigate the challenges of the COVID era and has been a fierce advocate for us with the largest and most inflexible of builders during the shutdown. All in all, if you want peace of mind buying/selling and a realtor who tailors solutions for YOU, then Bela is the way to go!!!! Thanks Bela for all that you have done!!! Response from the owner3 months ago :) Thank you! Thank You! Speechless - and very very grateful.
Buyer
As first time home buyers - we are so glad to have had Bela as our realtor. Bela brought focus to our search by narrowing our wants and nice to haves - earlier we were scattered in our search especially while browsing through various realtor apps and websites. This wasn't easy especially in a pandemic, Bela did a Zoom call for over an hour to sort out our requirements. And while putting in an offer - Bela talked to our sellers agent and tailored the offer to meet the sellers expectations. And now we have a lovely house to call as our home. We highly recommend to consider Bela Vora in your home search. Response from Bela Vora on 3/24/2021I am so glad you grabbed the house of your dreams when you did. The market got even crazier! I can just see your family enjoying that lovely backyard for years to come. Thank you for your endorsement.
Mr. K-West Chester, PA
This 5 star rating given to Bela Vora is not given lightly. I am very sincere about it as the service provided by Bela to me and my wife in finding a perfect home near West Chester PA area met our criteria. She has a system in place which she has developed based on her incredible experience of over 10 solid years. She keeps up with the industry and the technology and puts those skills to help her clients meet their needs in the shortest period of time. She found our home in less than a month in this crazy market where houses disappear from the listing in just days. This is only the part of her work. Then she finds a mortgage company that she has worked with and tested for success. What ever help we needed she was there at any time of the day! We are totally satisfied with her service!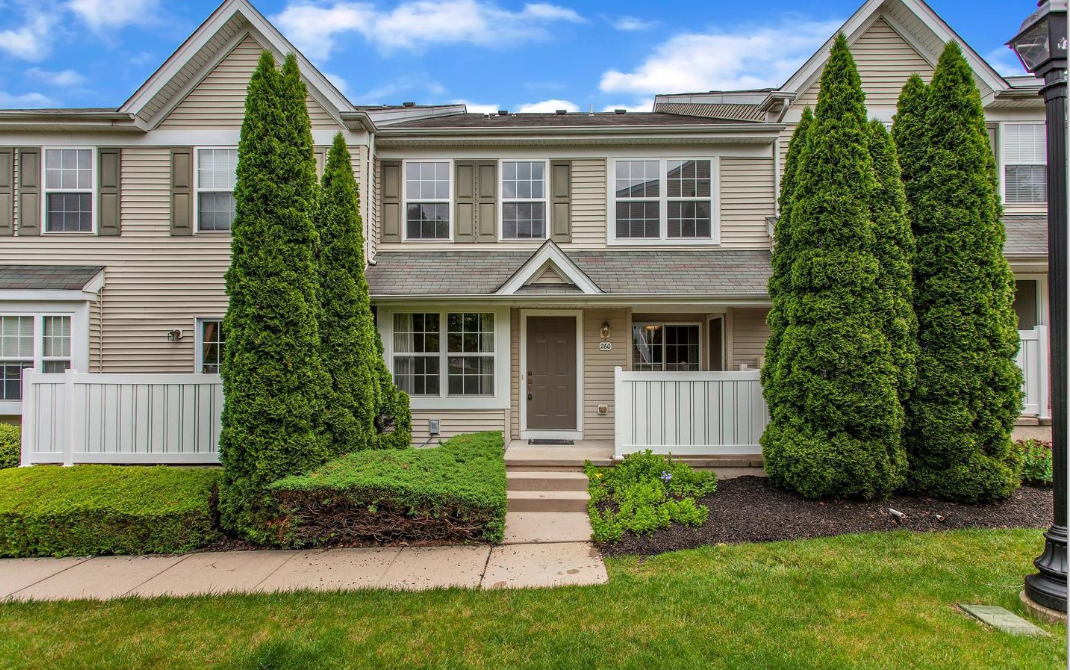 Sanjay L-Chester Springs-PA
I have used Bela's service two times. She is very detail oriented , responsive and very professional in her work . She will guide you and give her honest opinions. She has very good knowledge about the Chester county real estate market . Response from the owner 7 months ago:) Thank you! Since 2016, I have been happy to assist you with your plans for your house while you were remote. Your trust, in knowing that I will always guide you right, is very flattering and means a lot to me!
Buyer
As a first time home buyer, Bela's guidance has helped us in making thoughtful choices. It has been a very pleasant experience. She was always on our side working to make our house purchase as simple and successful as possible. The best part about Bela was that she was always available and patiently answered all our questions. I highly recommend Bela Vora. Response from Bela Vora on 2/19/2021Thank you! It can be intimidating to find a home in an unfamiliar location. So glad you found one of my videos online and reached out. I am happy to be on your side as you went thru the process, and I look forward to staying in touch, as you make many happy memories in your new home!
Gaitree C
Bela is very knowledgeable and professional with her clients. She takes the time to explain everything in great detail, and makes herself available to address any questions that may arise. Working with Bela has been a pleasure!
Kim & Craig W-Parkesburg- PA
Bela, is a true professional. She takes the time to get to know her clients so she can lead them in the direction of the dreams while also giving advise on financial sense and keeps them grounded with reality. I would and will recommend her to anyone I know that is entering the real estate market. She devotes time and effort to learning about the locales the buyers are considering so she can provide recommendations and outlooks on future trends on that area. Response from Bela Vora on 2/10/2021 Kim and Craig, you have been a delight to work with. We first connected 4 years ago, and I know you had a lot of anxiety because of your previous experience. Yes, I try to ground my clients in reality, but your trust and belief in me was unprecedented and overwhelming. Thank you! This house was just waiting for your family. Can't wait to see you transform it into your own. I know I will come over for the barbecue, and be delighted to see you enjoy it with family and friends. Congratulations! You did it!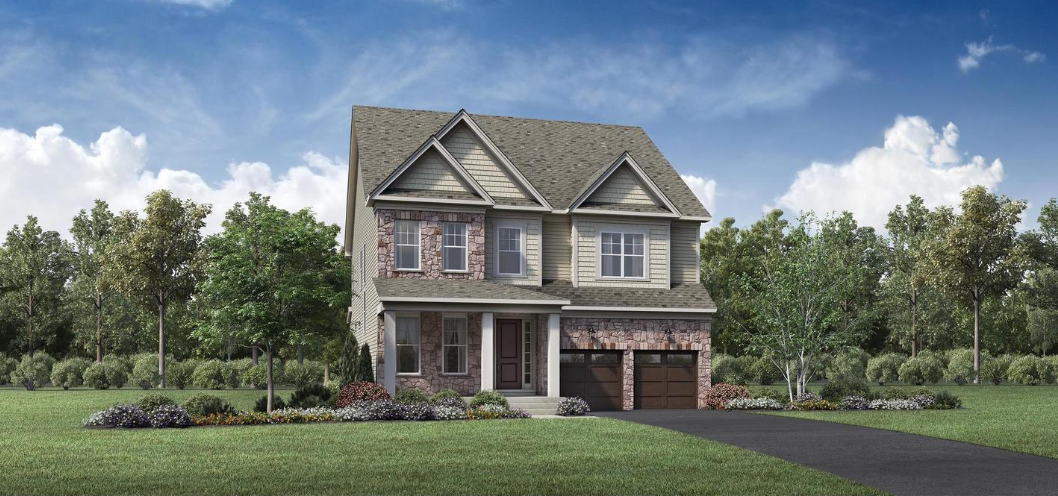 Jigar P-Chester Springs Crossing- Chester Springs- PA
Bela has been our family's go to person for any real estate needs.She was very helpful and professional in assisting with both search and purchase of my house. She was very thorough with the paperwork and dealing with builder and other parties along the process. She has been very patient and would make sure we understood every single details at every step of the way. She definitely is the best with in-depth subject matter expertise and goes above and beyond in pursuit of client's best interest. She definitely made our experience pleasant with her expertise and friendly nature. I will definitely recommend her to any one for their real estate needs. Response from Bela Vora on 2/3/2021 Thank you! I love being your family's "go to" Realtor. This kind of trust and long term loyal relation is priceless. I absolutely love your brand new home, and wish you many many years of happy memories with the entire extended family.
Dolly & Jay K-Downingtown-PA
We were new to home buying and Bela made us feel comfortable. She was friendly and professional. She was extremely helpful, transparent and reliable through the whole process. She understood our needs and was always available to answer our questions. Our whole experience with Bela has been excellent from start to finish. I will definitely be referring my family & friends to Bela. She is the Best! Thank you Bela. Response from Bela Vora on 1/27/2021-Thank you so much Dolly and Jay! Cant believe most of our communication was remote - via zoom and facetime. I wish you many many happy years and lots of special memories in your lovely home! Living near your best friends and having the boys grow up together - priceless!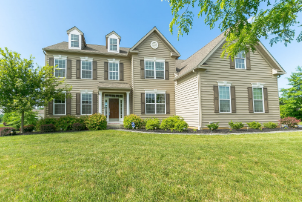 Priya S-Hideaway Farms Community-Downingtown-PA
Nobody would believe it if we told them we sold and bought a new home in a matter of 2 weeks. This would not have been possible if not for Bela's expert guidance. We are so glad we trusted Bela with the sale of our home. She handled the whole process so smoothly considering all the restrictions in this Covid time. She kept us informed through out the process and made everything seem so easy. We were in awe of her work ethic and attention to detail. She is truly available at all hours and worked so hard to get the best deal for us both with the sale of our old home and purchase of our new home. I highly recommend Bela to anybody looking to buy or sell a home. There is no wonder she is one of the best in the real estate business! Response from Bela Vora on 9/3/2020 Thank you so much Priya for your kind words. I remember our conversations in March and all the uncertainty - and love the way it all worked out finally. Could not have planned this any better. Thank you for your trust - how you both did your due diligence, yet completely trusted my advice, was very humbling. I wish you a relaxed "downsized" life, and yes you are not too far, we definitely hope to stay in touch.
Richard G-Phonexville-PA
My wife and I highly recommend Bela to anyone who is need of a real estate agent. Not only does she have an in-depth understanding of the local markets, but is also knowledgeable in home buying process and all the various players, finances, regulations, and do's/don't of purchasing a home. She's a highly experienced and competent agent. On a personal level, Bela has a very genuine, personable character to her that immediately puts you at ease. We felt as if we're dealing with a long time friend right from the get go. You'll find her, like we did, to be extremely honest, even when it works against her. That's not a common thing, especially in the real estate market. But, the truth is, she will definitely put your interests over her own. We felt very comfortable with her and hope to remain in-touch for time to come. In our case, we a built a new home; which was a long, somewhat complex process that we were not familiar with. Bela was with us every step of the way. She's was always available for a phone call or text message if we had questions and is quick to follow up on outstanding issues. With her help, we're now settled on a beautiful home and very happy with how everything turned out. We highly recommend Bela! Response from Bela Vora on 9/23/2020 Rich, thank you so much for your kind words! We met at an Open House and this level of trust is truly humbling. I am so appreciative that you took the time to write such a detailed review, that reflects on all aspects of real estate process. What I do best is listen, and customize solutions - and it is always so gratifying when things work out as well as they did, for you and Pauline. I absolutely love your home - wishing you many happy memories!
Saurin S-Downingtown-PA
We were first time buyers and needed the unbiased opinion and space that Bela graciously provided. She was easy to work with and gave us ample time and space to think think though our decisions. i loved the fact that she made sure that all of us "love" our choice and final decision and nothing less. Bela was good at not only interpreting what we communicated, but also good at understanding what we felt. We would highly recommend Bela to our friends and family!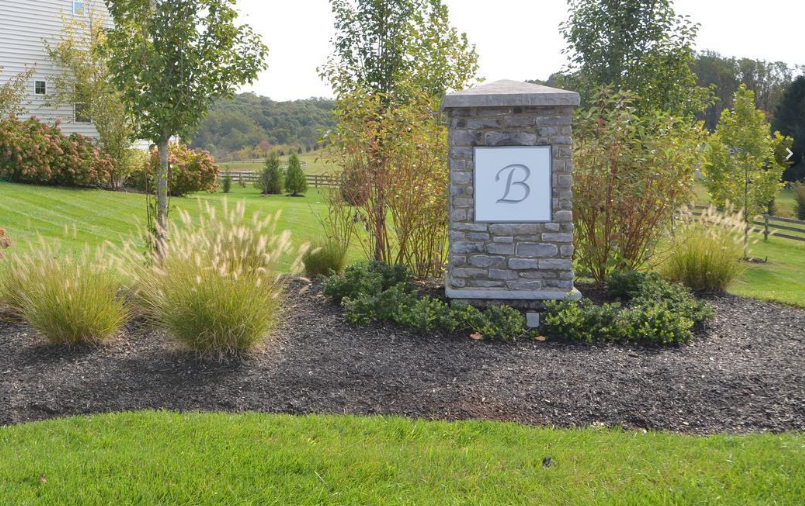 Sandeep G-Bradford Walk Community-Downingtown-PA
Being first time home buyers, we were a little intimidated at first. Luckily we found Bela as our realtor through our friend and it made the home buying process has been easier than we had been anticipating. Any questions we had were answered quickly and efficiently with her knowledge and vast experience in Real Estate. I am very happy with our new home purchase and couldn't have been more pleased with the service. We thank you Bela for the time and effort you spent with us, making our first experience as easy as it was! She works VERY hard for her clients and best of all, gets results! you won't go wrong with Bela. I definitely recommend Bela to anyone and would not hesitate to use again for ourselves :)
Kartik D-West Chester-Valley View Community
Bela very detailed oriented. She will always mentor you in the right direction. She a lady with thorough honesty and patience. Very knowledgeable with key focus on dates and timelines. It was a very pleasant journey with her as first time home buyers. Will strongly recommend her to anyone and everyone. Response from Bela Vora on 6/10/2020. Thank you! This was a strange COVID deal - but we nailed it! I am really proud of he negotiation we did on this one. Wish you many many happy years of building memories with family and friends.
Siddharth D-Downingtown-PA
Bela is the best realtor we have met!! She is excellent at her job and also a wonderful person. She worked with us for a year and a half or probably more just to find us the perfect home. She is patient and understanding and gives the right advice as she is extremely knowledgeable in combination with understanding the needs of her customers. We strongly recommend her to everyone, whether you want to buy a home or sell your home, she is the person who can make it happen in the best way possible! We love her and now she is like family to us! We will definitely go back to her for any further realtor needs in the future! Response from Bela Vora on 03/6/2020-❤️ omg I'm choking as I read this! Thank you!
Natchie S -West Chester-Whiteland Woods Community
We worked with Bela, and she was terrific! She had an excellent knowledge of the surrounding area and knew what we wanted. She was very responsive to our needs and was always available when we needed advice. I would recommend Bela to anyone looking to purchase a home. Response from Bela Vora on 04/15/2020 Thank you! Crazy times trying to make a settlement thru the CODIV 19 restrictions. But it was a great team effort and I am so glad you snagged this lovely home amidst all the competition and also took advantage of the incredibly low rates! Wish you and your family many many happy years and lots of wonderful memories in yoru new home!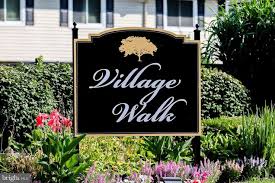 Elise S -Exton- Village Walk Community
We hired Bela as our realtor in 2014 and purchased a condo in Exton, PA. We were new to the area, she is incredibly warm and welcoming and we became friends! We've built a positive relationship and have trusted her for the last 6 year to help us with renting the condo. Recently, we listed the property with Bela and within week's period we had a full price offer, which we accepted, and we closed the end of March 2020! Bela has always provided sound and trusted guidance, she knows the real estate business well! If you are looking for a knowledgeable, helpful, trustworthy, assertive realtor, Bela is the person to hire! Response from Bela Vora on 04/15/2020 Elise - thank you for the love. You and Jamie have been wonderful additions to my family and friends group whether you were local or not. Now that the condo is sold, I hope to still stay in touch, you continue to inspire me with your optimism and grace. The price we were able to negotiate for the condo, was icing on the cake! :)
Parmod V-Downingtown- PA
Looking to buy a house for the first time is challenging enough. Hunting for that one house that meets all expectations in a town far from home seemed near impossible - till we met Bela. She brought to the table just the right mix of optimism and pragmatism - based on her wealth of knowledge about the region and everything real estate. Five minutes into our first meeting we realized, with her fighting for us, we could yet hold the key to our dream house in a neighborhood of our choosing - & today, we are! Thanks, Bela!
Amanada N-West Chester-Village of Shannon Community
If you're looking for a realtor, then I would recommend Bela. She made the process seem so easy! The thought of buying my first house was definitely terrifying but she handled everything for me. Her willingness to answer all my questions and patience in helping guide a first time home buyer through the process showed how invested she was in her clients. Not all realtors are willing to provide constant updates throughout the process, but Bela would. It didn't mater if it was in the morning or night, she would text me of any important updates. Her skills in negotiation definitely help me out when we discovered some problems with house after the inspection too! Other notes, I would say I fall in the younger generation, and she did not treat me with any disrespect.
Somsankar M-Malvern-Rustmont Community
Hello All, We found Bela through a friend. At the very first meeting felt very positive and friendly. The great thing about Bela is she understands your needs and walk with you through the process. She never pushes anything on you. She stands with you honestly showing you the positive and more importantly the negatives of a property. We are first time home owners and had no clue about what we should avoid or what would cost us more in future. What I really loved about Bela is that she will tell you what you don't know even if its negative. Positives all can see. Negatives are very easy to miss. She is dependable not just till the deal is done but even after its over. In moment of despair regarding a new emergency in a new house, her immediate efforts to help us has won our hearts. All the best Bela! Keep smiling your beautiful smile!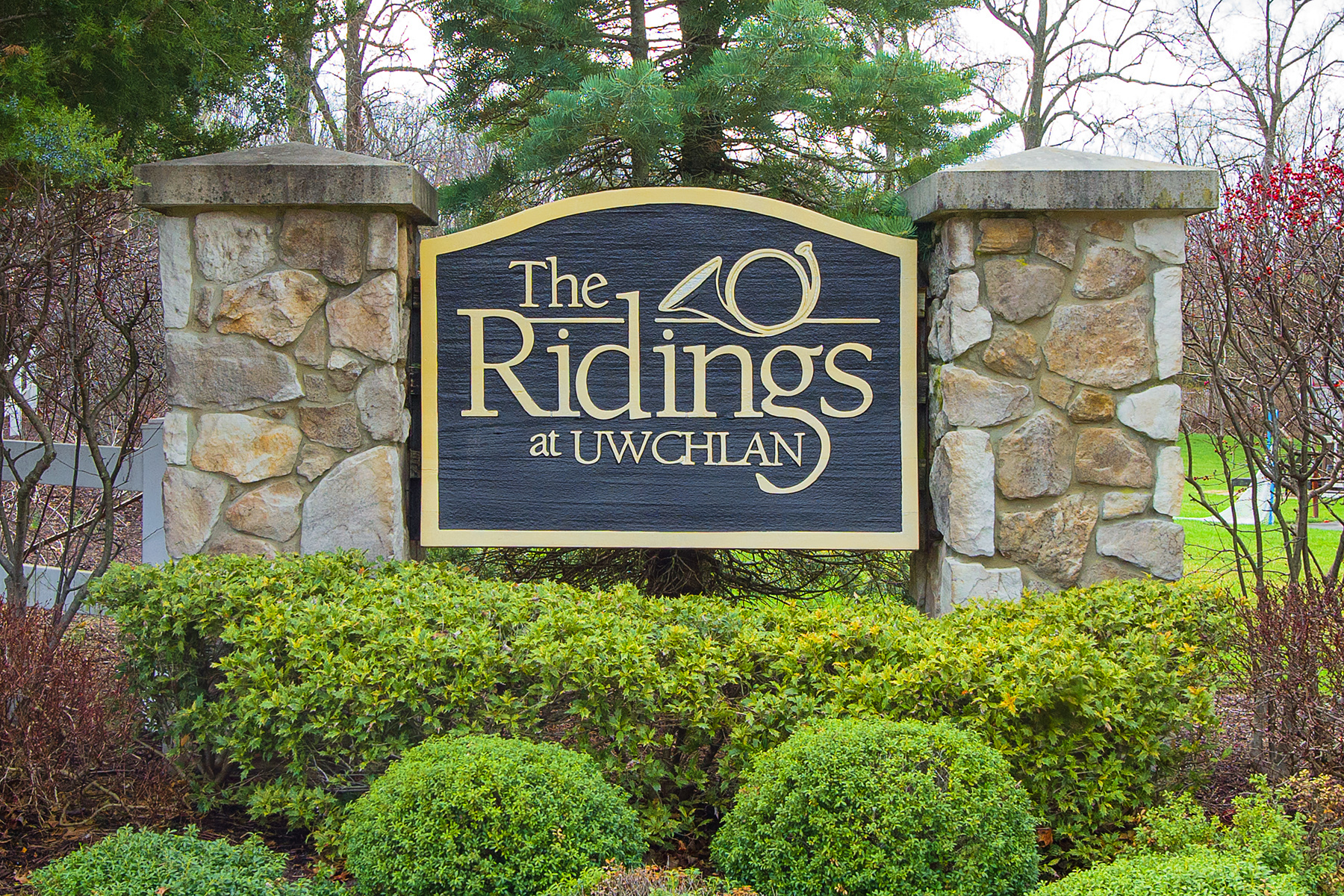 Kristina J-Downingtown-Seller & Buyer -The Ridings At Uwchlan & Eagleview Community
Bela helped me through the tough process of both selling and finding a new home after losing my spouse. She was not only amazingly thorough but she only focused on what I and my children wanted and needed Her support and expertise was so comforting but her kindness and care is what truly "sold us " . I am proud to call her a friend. Anyone who works with her will be fortunate to have such a genuine and sincere person as their Realtor. Response from Bela on 11/4/19 Omg! Thank you so much Kristina. It was a privilege, and I am so proud you picked me to help you with this transition! Thank you!