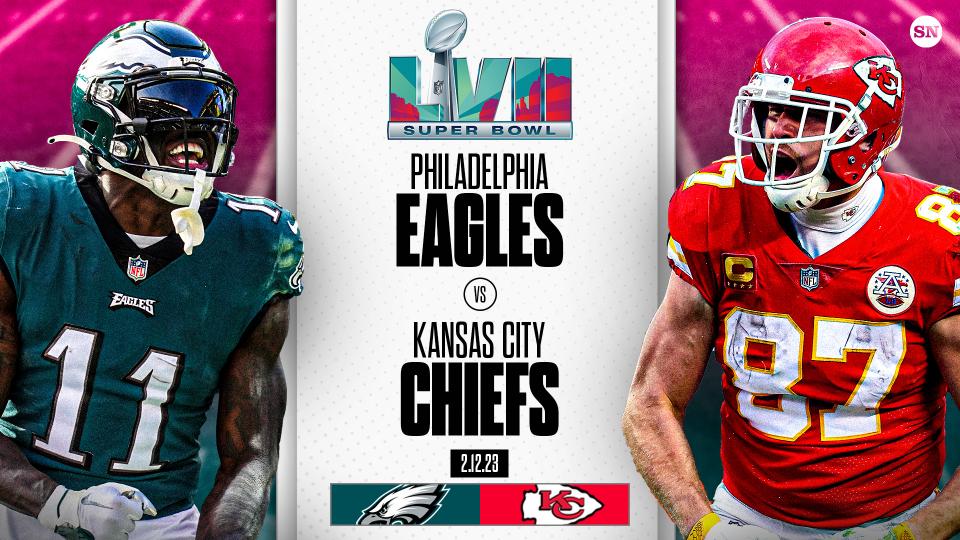 The Philadelphia Eagles' magical run through the season has left them one win away from their second Super Bowl title. The Eagles will face the Kansas City Chiefs in the 2023 Super Bowl at 6:30 p.m. Sunday in Glendale, Arizona.
Who's ready for Super Bowl Sunday?!  As the big game quickly approaches, we're gearing up for a night filled with some of our favorite things: football. Below I've rounded up a list of some of the most popular Super Bowl recipes that are worthy of a touchdown.
Fly, Eagles Fly! On the road to victory! Lets Go Eagles!!!!
 Buffalo Chicken Wings – https://www.allrecipes.com/recipe/24087/restaurant-style-buffalo-chicken-wings/
Loaded Nachos – https://shop.wegmans.com/recipes/4625/ground-beef-nachos
Beef Chili – https://shop.wegmans.com/recipes/948/beef-chili?categoryIds=63&categoryIds=93
Guacamole- https://www.simplyrecipes.com/recipes/copy_cat_chipotle_guacamole/
Buffalo Chicken Dip– https://www.allrecipes.com/recipe/68461/buffalo-chicken-dip/
Vegetarian Chili- https://shop.wegmans.com/recipes/101/slow-cooked-vegetarian-chili
Click on the link below to read my Blog " 10 Ways to Save Energy and Lower Utility Bills" https://belavorahomes.com/2022/10/10-ways-to-save-energy-and-lower-utility-bills
For more a personal consultation for your Real Estate needs,
Contact Realtor Bela Vora
Cell : 484 947 3127
Office: 610 363 6006
Email: bela@belavora.com