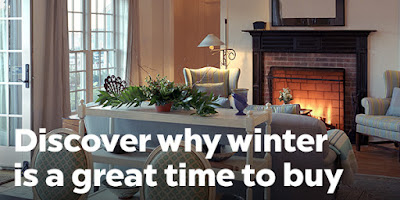 Don't get left out in the cold, find your dream home this winter.
Winter is a wonderful time of year to buy a home. Here are four reasons why you should house hunt this season.
Avoid the competition
While other home buyers hibernate during the winter season, you can take advantage of a potentially slower market, which means more options to choose from at potentially lower prices.
Take control
Since most home buyers make their purchase during the spring and summer months, some sellers become more anxious during the winter, giving you the upper hand.
Invest your extra dough
There's no better way to use that end of year bonus than on a down payment for your new home.
Seize the season
Buying in the winter means spending your summer living, rather than house hunting.
Click on the link to read my Blog  "10 Ways to Save Energy and Lower Utility Bills"
For more a personal consultation for your Real Estate needs,
Contact Realtor Bela Vora
Cell : 484 947 3127
Office: 610 363 6006
Email: bela@belavora.com
Check out my Youtube, FB, Instagram, Linkedin accounts here