Thinking of buying real estate?  First time home buyers have concerns about their credit score…What will the lender find when they run the credit report?  What really determines your credit score?
Hope this helps…..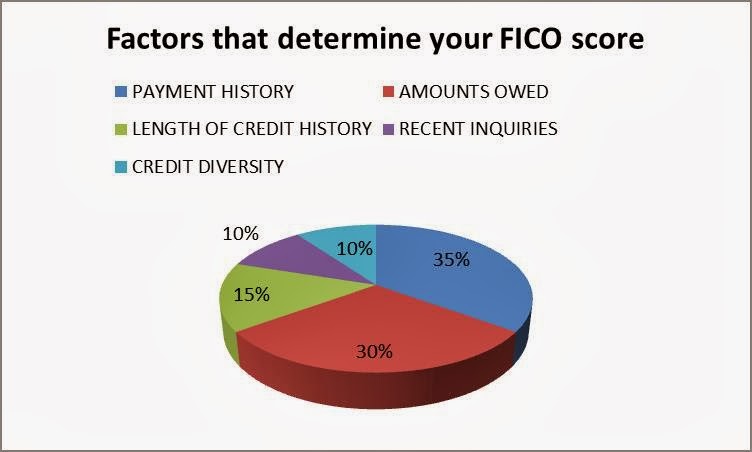 35% PAYMENT HISTORY The largest factor is your basic payment history. This is the number of unpaid bills that you have, any bills sent to collection, bankruptcies, etc. The items that are most recent have the most impact.
30% AMOUNTS OWED Are your credit cards maxed out? High balances, or balances close to your credit limit can negatively affect your score. Keep balances below 35% of your credit limit.
15% LENGTH OF CREDIT HISTORY How long have your accounts been open? The longer the account has been open, the better.
10% RECENT INQUIRIES Every time you apply for credit of any kind, you create an inquiry on your credit report. Multiple inquiries negatively affect your score.
10% CREDIT DIVERSITY There are 3 account types that can be listed on your report. They are mortgage, installment, and revolving accounts. The more diverse your accounts, the higher your scores.
Information courtesy Michael Lamborn-Coldwell Banker Realty Home Loans
Click on the link to read my blog post on "How to maintain or improve your credit score, https://belavorahomes.com/2022/04/how-to-maintain-or-improve-your-credit-score
For more a personal consultation for your Real Estate needs,
Contact Realtor Bela Vora
Cell : 484 947 3127
Office: 610 363 6006
Email: bela@belavora.com